Dr. Suzanne Cronin and Dr. Scott Graziosa are excited to educate and serve the residents of Salt Lake City.
---
Suzanne Cronin, DC
Originally from New York, I went to Georgia to attend Life University to become a Chiropractor. After graduating I worked for two years as a Chiropractor in Rome, Georgia. The practice was 40% children and 80% referral. People came to get well and stay well throughout their lives. We had a weekly radio show and were highly involved in the community. In addition to my Doctorate in Chiropractic, I have a BA in Sociology, Business Management and a BS in Biochemistry.
I spent five years between undergraduate college and chiropractic school doing a variety of different things including, working for the American Cancer Society as a Worksite Tobacco Cessation Specialist; Metlife as an Executive Assistant as well as owning and operating a contract painting business.
I am currently completing my Diplomate in Addicitonology, which is the study of addiction and chiropractic's significant role in the recovery process. My hobbies include skiing, photography, hiking with my golden retriever named Hendrix and traveling.
Chiropractic is my passion and I am always striving for excellence in the science, art and philosophy of this amazing profession so I can pass it on to you. Giving, loving and serving you all is a huge motivation for me. My intention is for people to live healthy, subluxation-free lives, have 100% life expression and optimal functioning bodies!
Scott Graziosa, DC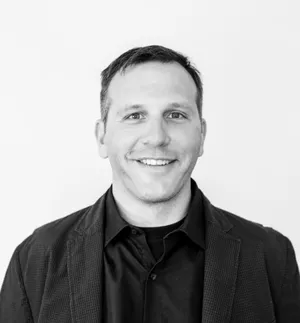 I have always had a love for the mountains which led me to Salt Lake City after high school. I held a professional electrician license in the state of Utah before finding my true passion of chiropractic. I chose to change careers from being a professional electrician to a doctor of chiropractic after witnessing many testimonials of patients whose lives were changed for the better from a chiropractic "specific" adjustment. Originally from New York, I received my Bachelors in Biology and Doctorate of Chiropractic from Life University located in Marietta, Georgia.
I recently moved back to Salt Lake City to impact the lives of families, athletes, children and adults by educating people of the importance of living a balanced life by having a properly functioning nervous system, eating healthy and maintaining a low stress mindset. My goal as a chiropractor is to educate and empower people to express their full potential through an optimally working nervous system. My love for chiropractic has led me to serve on two chiropractic mission trips to Haiti and the Dominican Republic.
My purpose is to provide the safest and most beneficial form of health care to the community of the Salt Lake Valley. I have much passion for the mountains where I enjoy skiing, mountain biking, trail running and hiking with my wife Aimee.
---
Salt Lake Chiropractic
801.907.1894
1088 S 1100 E, Salt Lake City, Utah 84105